Regular price
$5,545.00 USD
Regular price
Sale price
$5,545.00 USD
Unit price
per
Sale
Sold out
Insta360 Pro 2 and Farsight Professional 360 VR Camera
Farsight Live Monitoring
FlowState™ Stabilization
8K 3D VR
HDR Video + Photo
360 VR live streaming
CrystalView 8K Playback
"No-Stitch" Editing in Adobe Premiere Pro
Spherical Audio
FlowState™ Stabilization
Make your move. Ready for 3D capture
A professional VR camera you can actually move with.
Capture dynamic, stabilized, 3D footage that's ready to watch on a VR headset.
Farsight 360° Live Monitoring
Control your VR camera in real time from afar.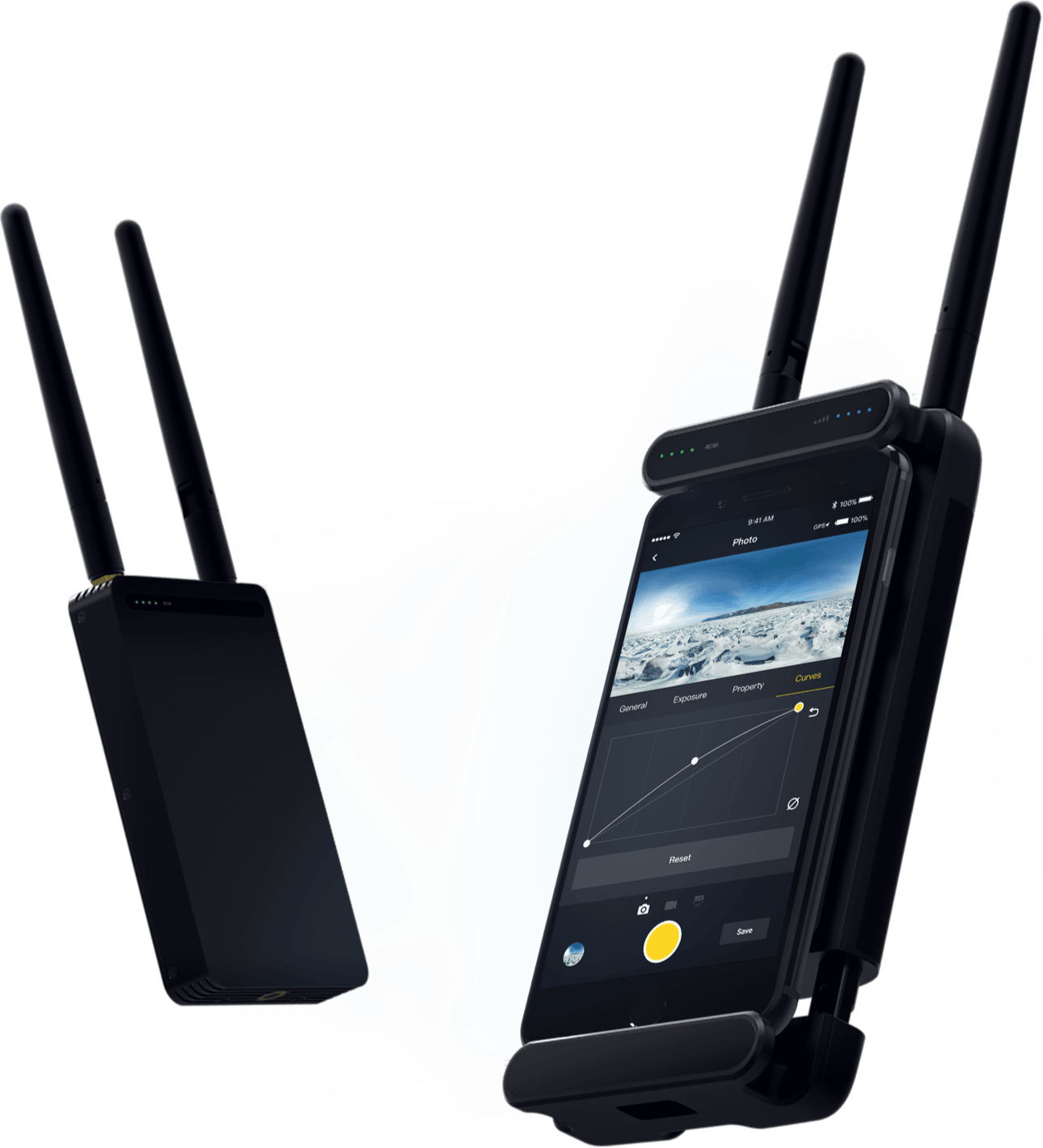 High resolution
1080P real-time preview
Long range
Up to 300m ground-to-ground and 1km ground-to-air
Smooth and reliable
5.18GHz signal cuts through the noise
No stitching. No wait. Just start your edit.
Full Integration with Adobe Premiere Pro
Curve Adjustment
Intuitive controls. Instant feedback.
Fine-tune highlights, midtones and shadows in real time.
Premium 360 Live Streaming Camera
Easy and reliable VR live streaming.
8K 30fps* VR live streaming
Simultaneous Recording Playback in post in full 8K quality
Diverse Protocols RTSP, RTMP, RTMPS, HLS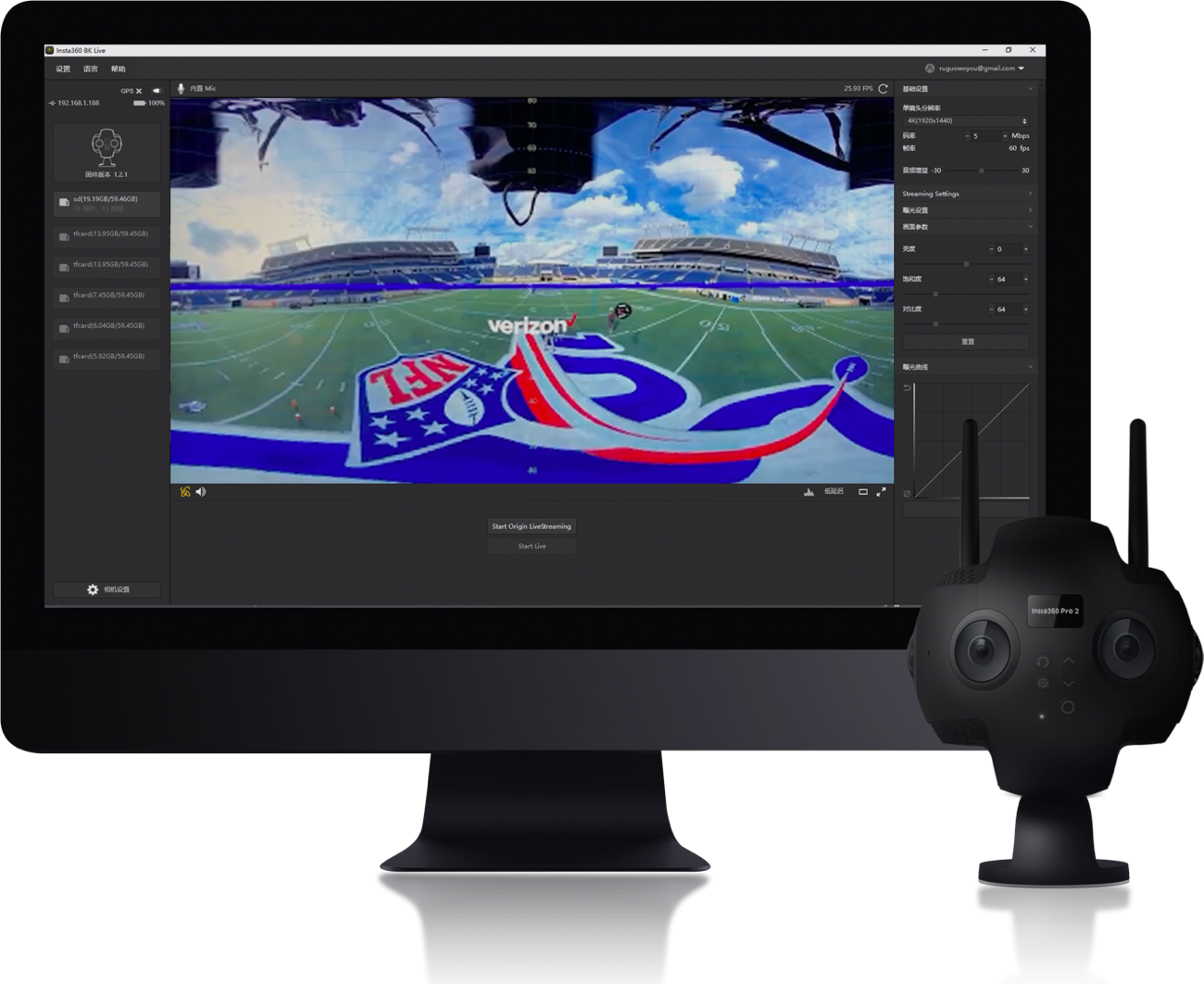 *License required
VR live streaming has never been easier. Stream at 4K 30fps with Insta360 Pro 2's in-camera stitching directly to Facebook, YouTube and other supported VR live streaming platforms. Turn Insta360 Pro 2 into an 8K 360 live streaming camera with an Insta360 8K Live software license. Supports SDI output and real-time dynamic stitching with an external server.
In-Camera HDR
Capture the world as we see it.
HDR comparison
120Mbps-per-lens Bitrate
Every detail. In every direction.
Bitrate comparison
Onboard Spherical Audio Capture
Hear it like you're there.
Four built-in mics capture full-sphere Ambisonic audio
Zoom H3-VR Ready
Plays nice with your mic.
Purpose-built mounting points for professional 360 VR camera audio tools
Deliver what you really shot.
Why use a professional 8K 360 camera if your viewers are using a headset or smartphone that can only render 4K? Insta360's new CrystalView player solves this problem. It lets viewers watch 8K 360 video in full quality on Samsung Gear VR, Oculus Go, and mainstream iOS and Android phones.
CrystalView 8K Playback
Clear and crisp. Any way you look at it
CrystalView works by converting your 8K 360 camera footage into a specially segmented sphere. When a viewer plays it back in this format, their device will render exactly the area of the scene they're looking at–in full 8K quality–adapting in real time as they look around.
Share
View full details