ECOFLOW Power Station
What is a portable power station?
EcoFlow portable power stations are battery-powered generators that keep your gear charged up and ready wherever you are. From family camping to home backup, get yourself convenient power without the noise, fumes, and fuss of a traditional gas generator
-
PORTABLE 
DESIGN
-RENEWABLE CHARGING
-INDOOR FRIENDLY
-FASTEST CHARGING
Portable 

Flexible 

Solar

 

Panels

Whether you're camping with friends, travelling in your campervan, or powering your home or garden, EcoFlow has weatherproof, portable solar panels to fit your needs.

Made from lightweight, long-lasting monocrystalline silicon for even more energy absorption, just connect to your EcoFlow solar generator and power your everyday appliances wherever you are
How Do Solar Panels Work?
COLLECT
Solar panels absorb the sun's rays, collecting the energy in cells.
POWER
When connected to a solar panel system using a portable power station, the energy converts into electricity that can then power your appliances.
STORE
Energy can be stored in a solar generator until needed.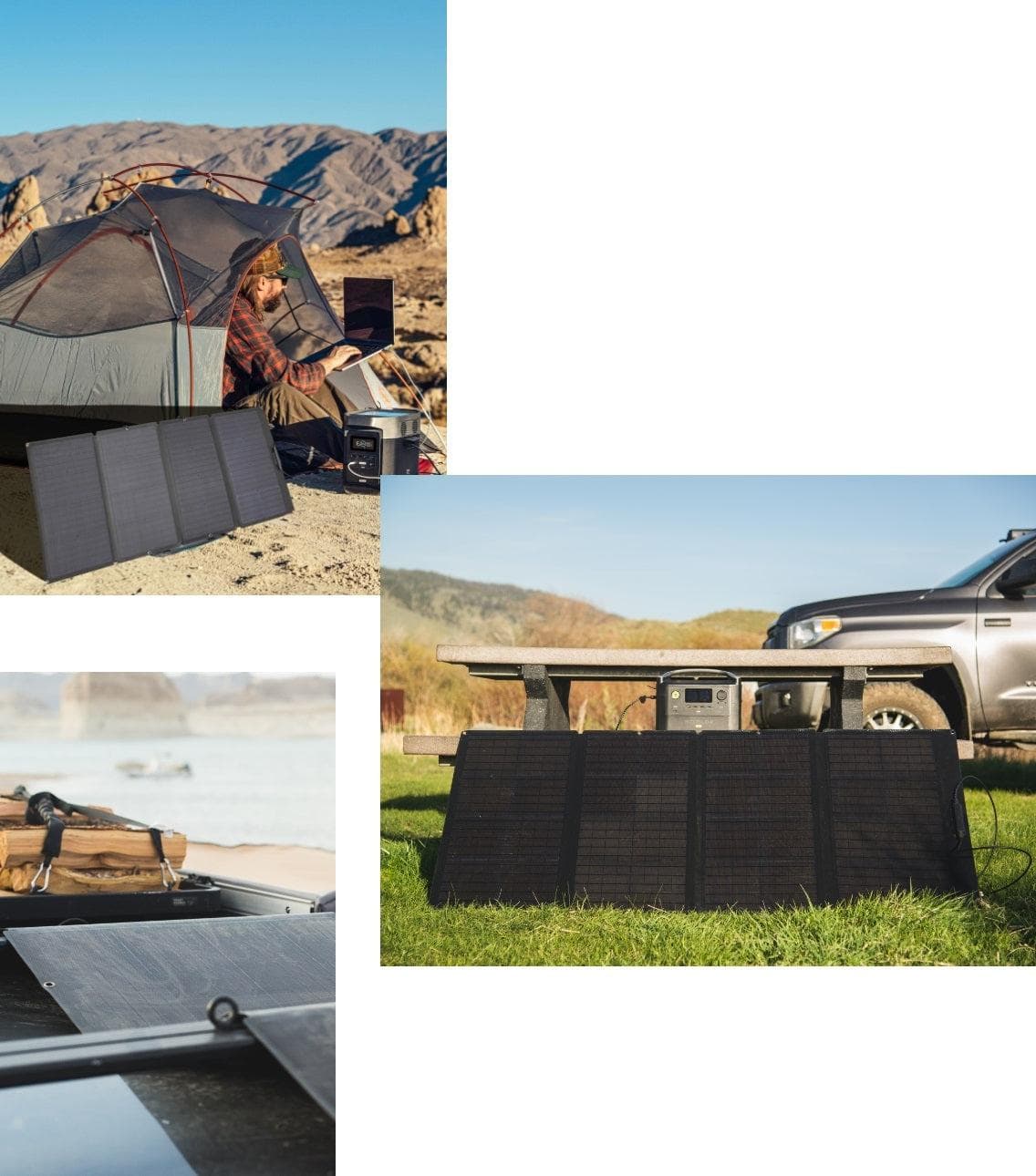 Showing items 21-24 of 24.
1
2